Meet Dr. Robert Karr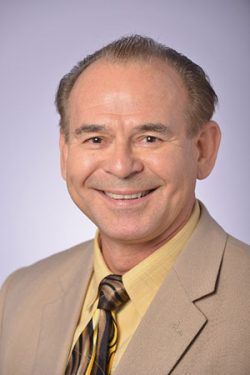 The oldest of five children, Dr. Robert Karr grew up in Michigan enjoying athletics, model-building, and science in equal measure. His unending quest for knowledge and problem-solving already made him a perfect candidate for a career in dentistry, as he also wanted to help people.

​​​​​​​His education, sincerity, and devotion have led him to help approximately 24,000 patients to date.

While in high school, Dr. Karr was a member of the Student Council played football and was on the wrestling team. In the Spring, he developed a passion for pole vaulting, devoting several hours a day to training, year-round; which ultimately lead to Class-A All-State honors in the State Finals. He would go on to attend Michigan State University for three years, during which he earned a varsity letter and All Big Ten recognition in pole vaulting while pursuing a degree in biochemistry.

He was accepted into the University of Michigan Dental School and was awarded his doctorate at the young age of 24.

After practicing in Detroit, he opened a private practice a year later in Arlington, Texas. In 2005, he relocated to the north suburbs of Fort Worth and southern Keller, where he established Alliance Dental Care.

Dr. Karr believes in building relationships with his patients. For him, it's important for a visit to his office to be relaxing, effortless, and always educational for patients. Because of his love of knowledge and providing the best care possible, Dr. Karr continues to attend courses at Texas A&M dental school in Dallas. He imparts every bit of relevant, new information he receives into his practice, using the latest technology and methods to treat his patients. He also feels it is important to keep his patients informed of how he's taking care of their smiles during any procedure.

In his free time, Dr. Karr enjoys hitting the gym, reading, traveling, and continuing his education on a wide variety of topics. When you visit Alliance Dental Care, you'll meet a very warm and wise dentist who will always take time to discuss anything you like, whether it's toothbrushes, traveling, sports, or even a few good jokes!